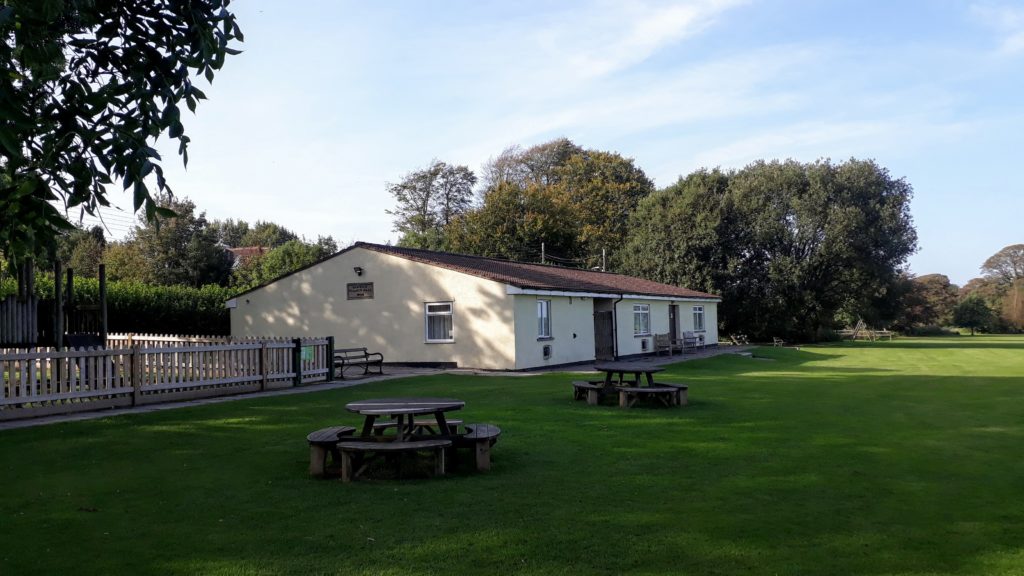 The Ashwick & Oakhill Village Hall and Recreation Ground (to give it its full title) is located in Oakhill itself at the top of Zion Hill, on the right. The site was bequeathed by the Sherston family, to be held in Trust for the leisure and recreational benefit of the local community. The Custodian Trustees are the Parish Council, whilst the Managing Trustees are the Village Hall Committee, who oversee the general running and operation of the Village Hall and grounds.
The current Village Hall opened in 1986, some 30 years ago. Much credit must go to Bryan Wells and friends for their foresight and drive in its design and construction. The Community owes them a great debt. The Hall and grounds have been well used over the years for numerous leisure activities ranging from talks to the various Clubs and Societies, the Committees that regularly meet there, plus Indoor Bowls and Table Tennis teams, as well as hosting annual events such as Beer & Carols Evenings, Garden Shows, cricket and football matches, Village Fêtes and Festivals, private hire events, etc.
The Hall benefits from having a large car park, and within the grounds there are cricket and football pitches, a fenced off area for young children and a small outdoor gym area, plus a BMX track that was installed some years ago.
Address and Contact Details:
The Recreation Ground, Zion Hill, Oakhill. BA3 5AN
For Village Hall hire and other enquiries, please contact Ally Kemish on 07709234443
link: https://www.facebook.com/ashwickandoakhillvilagehall/
Email: [email protected]
Bookings
To book the hall, please see Booking Information 
Please check events calendar for available dates.
Exciting News!
Rejuvenation of the Village Hall Project is getting under way . . . . .
A review is now underway of the configuration and facilities of the Village Hall itself with a view to major renovation. Proposals are also in hand to upgrade and extend the playing area to create a Skate Park as part of a larger vision for an Outdoor Activity Centre. The vision for such an Activity Centre is to create an area on the recreational field that will appeal to multiple age groups and abilities in a way that excites and encourages individuals to become more active.
The Trustees are anxious to involve the community in shaping these developments. More details are, and will continue to be, included in a separate page 'Rejuvenation Project' on this web site as well as via the Village Facebook pages.