Do you enjoy gardening, have a new garden, would like to know more about plants? Then why not join the East Mendip Gardening Club? We are a friendly, local gardening club and have members and visitors from all over the East Mendips. Our meetings are held in the Ashwick and Oakhill Village Hall, at the top of Zion Hill in Oakhill, and are usually on the 4th Tuesday of each month, with talks starting at 7.30pm. There are usually ten talks a year (often illustrated and/or practical), plus two visits to places of interest and other events.
Come and join us! New members are always welcome, from beginners to experienced. The annual subscription is £10 individual or £15 joint (partners or 1 adult & 1 child). For visitors or a taster a session is £3 to include a cuppa and a biscuit.
Contact: Mark Manley & Jane Evans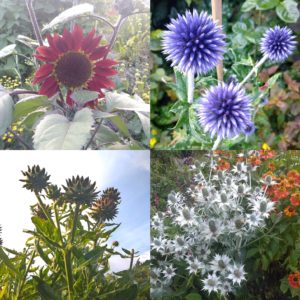 Email: [email protected]
or see the Oakhill Village Life FaceBook page
East Mendip Gardening Club Programme 2020
28th January
To follow the Plough, the story of a farm workers family in the mid 20th century.
– Les Davies
25th February
Illegal immigrants -Where have the plants & vegetables in our garden come from?
– Dr Francis Burroughes
24th March
The Designed Garden – A Thing of Beauty and a Job Forever – apologies to Keats.
– Christine Pritchard CANCELLED
28th April
A Short History of Food Growing.
-Greg Morter CANCELLED
26th May
Wildflowers and meadow areas in gardens.
-Nick Mann (Habitat Aid) CANCELLED
23rd June
Garden visit – Midney Gardens and Nurseries
£9.50 per member CANCELLED
28th July
Garden visit – Stoberry Park Gardens
£10.00 per member
27th August
Social Evening: In your garden which plants that you could not live without?
Venue: Pauline West's Garden
22nd September
Plants of the Season.
– Paul Green
27th October
Nature's Autumn Palette – Flower arranging.
– Coral Gardiner
24th November
A Buzz in the Garden – Gardening for Bees.
– Richard Rickett
November
EMGC Stall at A&O Village Hall Christmas Market.
December
Additional Garden Meeting & Christmas Social.