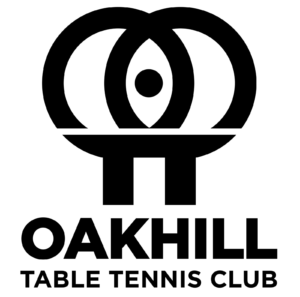 The OTT Club was started in January 2018 by Paul Lewis simply to get a few local friends and family with a shared interest in table tennis together for a bit of fun once a week in the Oakhill Village Hall.
It quickly became clear that there was much more enthusiasm and talent than expected so, as participation increased, it was decided to join the Mendip Table Tennis League in September 2018 to give the group an outlet to develop their skills and experience whilst maintaining its "social" beginnings.
As a club with 2 tables and over 10 players on its books and growing, the OTT club welcomes new members.
When: Normal club night is Mondays at 7.30 – 9.30 pm, but subject to change due to league fixtures  (Alternative dates arranged and posted via the club's WhatsApp group).
Just turn up or contact: [email protected] for more details.