For Sat Nav, the closest postcode is BA4 4LB.
Site Plan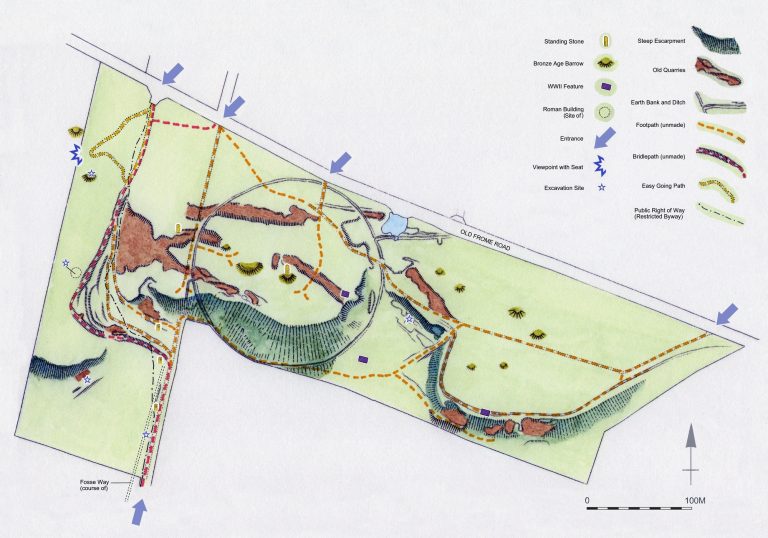 A downloadable .pdf of this map is available here.
Public Access
Beacon Hill Wood is situated on a high point of the East Mendip Hills, 2 miles north east of Shepton Mallet.  Owned by the Woodland Trust, the wood is open all year round for walkers to enjoy.
There is a public Right of Way (RoW) which follows the course of the Fosse Way north to south through the wood. This route may be used by horse riders and cyclists along the line indicated as a Bridlepath on the attached map.
Following Acts of Parliament in 2000 & 2006, this RoW was reclassified as a Restricted Byway (RB) and public use of any mechanically propelled vehicle (motorcycle or 4×4) was made illegal.
Use of any motorised vehicle, including motorcycles and cars, is therefore not permitted throughout this wood.  Riding of bicycles and horses is restricted to the RoW.
Please also respect our neighbours: there is no public access on to adjacent fields